List
This article is a list of things.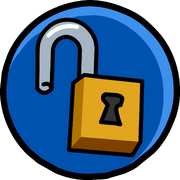 Codes are distributed usually during special events, but occasionally they are distributed at random times as well. They are usually only valid for 24 hours, but can be longer. Most of the item codes are items from Treasure Books in Club Penguin. Codes are often used to unlock Clothing, but they can also unlock Coins or even the Puffle Whistle.
Codes are redeemed in Unlock Items Online, which is found at the top right corner of the login and server selection screens. From there, click "I have a code" and enter one of the codes found below.
List of Codes
Main Codes
Code
Unlocks
Item
Date Added
Date Expired
FREEHOOD
UK Hoodie

March 18, 2017
Still available
HIDDENPUFFLE
Puffle Whistle

FREEHOOD2
Green Crosshatched Hoodie

CHACHING
1000 coins

April 6, 2017
COFFEEAP
Coffee Apron

March 19, 2017
FIELDOPS
EPF Suit

March 23, 2017
March 24, 2017
REDHOCKEY
Red Hockey Jersey

March 29, 2017
March 30, 2017
BLUEHOCKEY
Blue Hockey Jersey

50KPENGUINS
Beta Grid Sweater

April 2, 2017
April 3, 2017
100KPENGUINS
Blue Skater Hat

April 5, 2017
April 6, 2017
HAPPYEASTER
Green Bunny Slippers

April 11, 2017
April 27, 2017
WORLDPENGUIN
Blue Crosshatched Hoodie and 1000 coins.

April 25, 2017
April 27, 2017
10KFOLLOWERS
Black Diva Shades and 100 coins

May 10, 2017
May 26, 2017
BUILDERS
Hard Hat and Safety Vest

May 18, 2017
January 6, 2018
COVEPARTY
Water Wings

May 24, 2017
June 1, 2017
MUSICJAM
MP3000

June 17, 2017
July 7, 2017
REDKEYTAR
Keytar

June 22, 2017
July 7, 2017
ONLINESAFETY
Laptop

July 7, 2017
Still available
SUMMERLEI
Island Lei

July 23, 2017
August 2, 2017
CARDJITSU
Stone Ninja Suit

August 12, 2017
Sometime in 2018
VIDEOGAME
Blue Lei

September 12, 2017
September 13, 2017
1MILLION
Ocean Blue, Beta Hat T-Shirt and 2000 coins

October 5, 2017
October 13, 2017
CPBIRTHDAY
Party Hat T-Shirt

October 24, 2017
October 25, 2017
SUITUPEPF
Elite Body Armor

November 22, 2017
December 21, 2017
ONEYEARUS
Glowing Grid Jacket

February 12, 2018
February 14, 2018
2MILLION
Sunset Lei and 1000 coins

June 2, 2018
June 13, 2018
CARDDECK
Five Card-Jitsu Cards

Still available
MUSICJAM18
White Electric Guitar and 1000 coins

June 22, 2018
July 5, 2018
MJ18HOODIE
Black Penguin Band Hoodie

July 2, 2018
July 5, 2018
CONGRATS1
5000 coins

July 15, 2018
July 27, 2018
| Code | Limit # | Date |
| --- | --- | --- |
| r3vUeNjR | 100 | June 3, 2018 |
| uYd4sH1E | 250 | June 4, 2018 |
| KsSHkJys | 250 | June 5, 2018 |
| jpNgtqVK | 400 | June 6, 2018 |
| xZpeHfPA | 400 | June 7, 2018 |
| xCwfbngH | 400 | June 8, 2018 |
| gmKyntGW | 500 | June 9, 2018 |
Gallery